There is a good theme for linux mint where you could have it exactly as Windows 10, but with Linux mint system and get that fast experience of linux with this theme.
Here is the link to the real theme: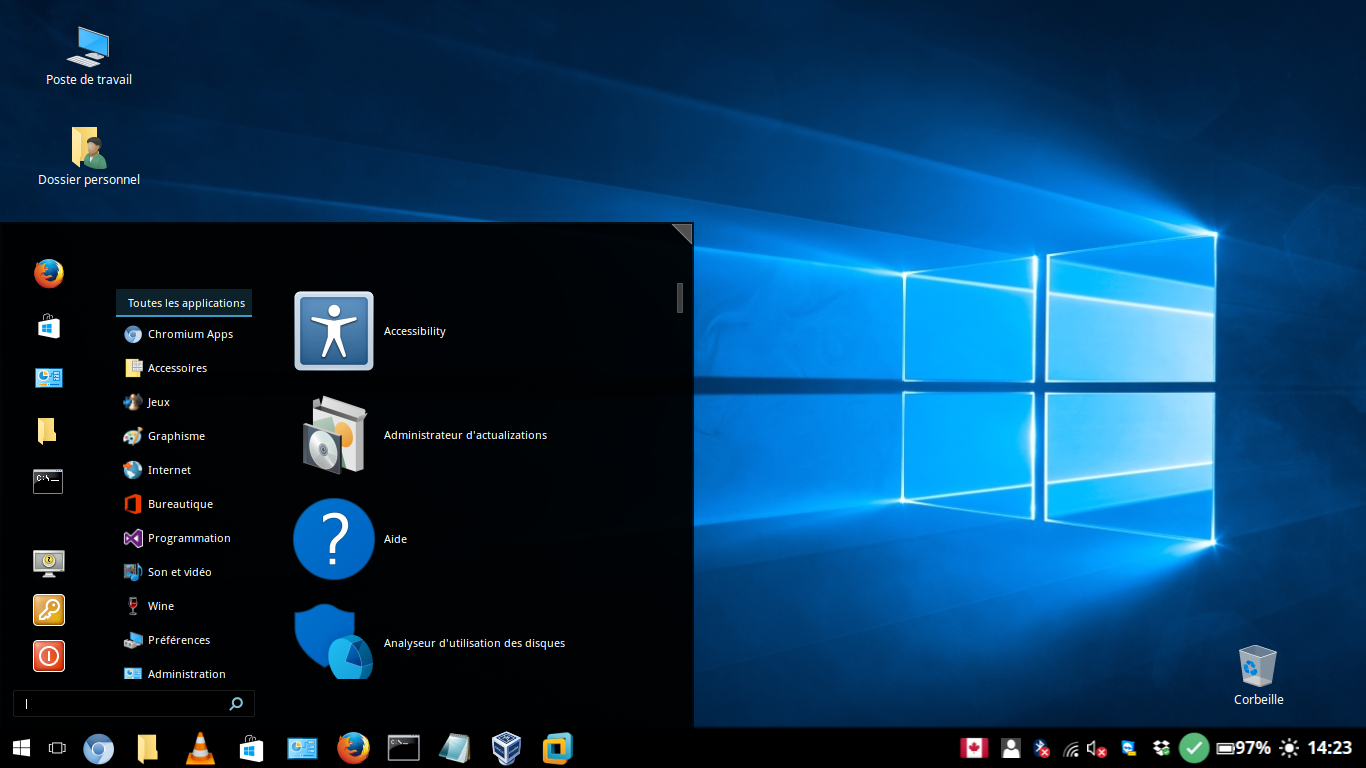 Simple theme to emulate Win10 on your Cinnamon machine.

cinnamon-spices.linuxmint.com
You can download the icons here:
This is the Original Windows 10 available to download *Note this is an Icon Theme (pack) Not the full theme this is just for the Icons i will be uploading the theme soon*
Here are some of my screenshots for it:
Linux start menu:
System settings:
Desktop image:
Desktop image number 2:
I am willing to share this for free, the icons are from gnome-looks, and the wallpaper is as well, the theme is very fast so you wont regret using this
The theme falls under GNU General Public License 3, so its free to use for everybody.
Last edited: