It's remarkably easy to see the WiFi password, as long as you know the sudo password or can gain elevated permissions in another way. It can be as easy as a few commends to show the WiFi password in plain text with the terminal.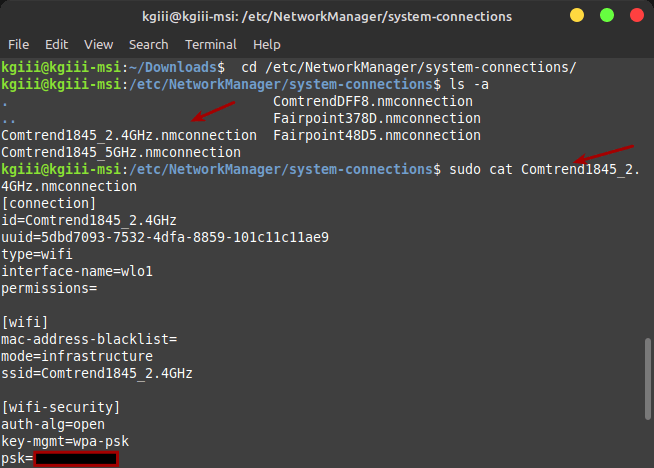 It's remarkably easy (assuming one can gain access to a privileged account) to get the WiFi password from the terminal.

linux-tips.us
Feedback is awesome.