About halfway through the article, I realized it was pretty much the same article I'd already written.
Normally, I'd nuke it and start again, but this was late last night and it was past my bed time. It's okay, folks will have come and gone since then and I'll survive the duplicate penalty - if there is any - from Google...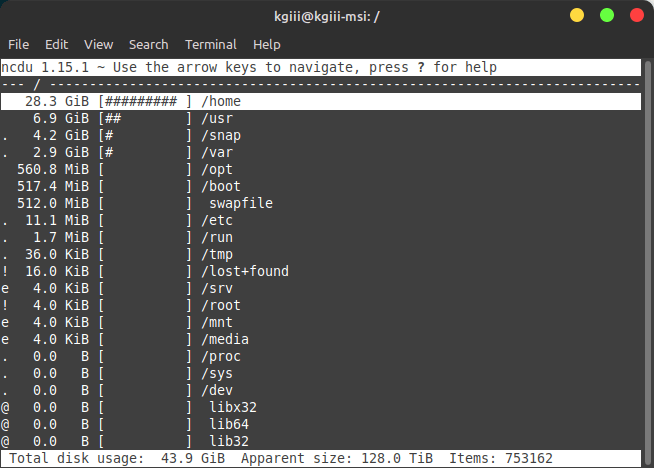 In today's article, we're going to learn how to show disk usage with 'ncdu'. It'll be a fun terminal exercise that lets you see your disk usage.

linux-tips.us
Feedback is great.