This is just a couple of ways (each) to find your IP address. You can find your public IP address with cURL and a number of sites and you can find your private IP address easily enough.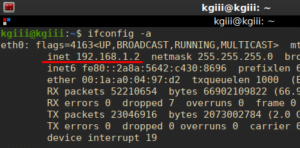 In practice, you likely have more than one IP address. This article will explain how and will tell you how to use your terminal to find your IP address.

linux-tips.us
Feedback is pretty awesome.