The update is a link and some information about the link. The topic is privacy and Exif data. It may be worth your time.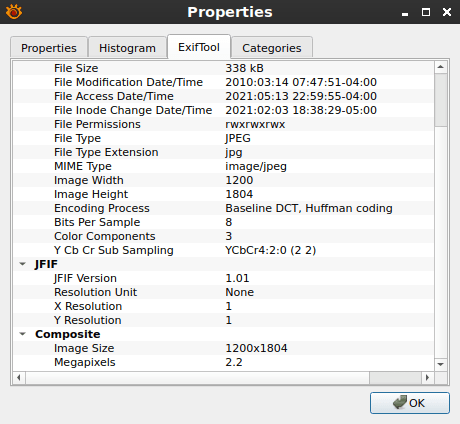 When you take a digital picture, the file contains personal information. This article will explain how to sanitize Exif data to avoid leaking your personal information.

linux-tips.us
I stuck this in the Security section, though it's more a Privacy thing. We don't have a privacy-specific sub-forum, though a section like that might get a number of topical questions. While privacy and security are two different things, one can be an aspect of the other.