Joined

Apr 30, 2017
Messages

6,130
Reaction score

5,106
Credits
PLEASE NOTE: i HAVE NOW ADDED AN EXTRA LORD KNOWS HOW MANY LINES TO INCORPORATE RESCUEZILLA. FEEL FREE TO COMPARE TO YOUR HEARTS CONTENT.
Thanks to
@Thunderpants
for his contribution.
REDO BACKUP

Download Redo Rescue: Backup and Recovery for free. Backup and Recovery Made Easy. Redo Rescue Backup and Recovery can backup and restore an entire system in minutes with a point-and-click interface anyone can use. Bare metal restore to a new, blank drive and be up and running in minutes.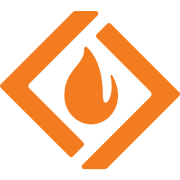 sourceforge.net
(it also works on windows and mac)
Download the .iso
'Burn' it to a usb stick...in exactly the same manner you would make a bootable usb stick. On Linux Mint 21.1 and similar, right click the download .iso file and select 'Make Bootable usb stick'
**** Go to the place where you are going to store the backup....and 'Create a NEW Folder'....name it..redo backup *****
It is semi important to do this BEFORE you start making a backup...otherwise you will not have an empty folder to store your intended backup in......and you may have to go back and do it before you can progress !! (pita)
Reboot your pc with usb stick inserted
change your boot order .....so the pc boots to that usb stick.
it will present a screen looking like :
Select 'Backup'
Then follow the screenshots



The screen will tell you when the Backup is finished.

It is a good Idea to VERIFY the backup....DO THIS EACH AND EVERY TIME
AFter Verification, go to the destination and right click on the redo folder, and select properties. Look for the ""6 items, totalling 13.8 GB"" (in my case...it will, of course, be different in yours.
What you are doing here is making absolutely sure that what you have backed up represents the entire drive, which you just backed up.
In the case of RESTORE....should you be unfortunate enough to have to use that function....
In a nutshell, if you can make up a usb stick and install Linux......you CAN do this.
kudos to
@bob466
for finding this. !
Last edited: